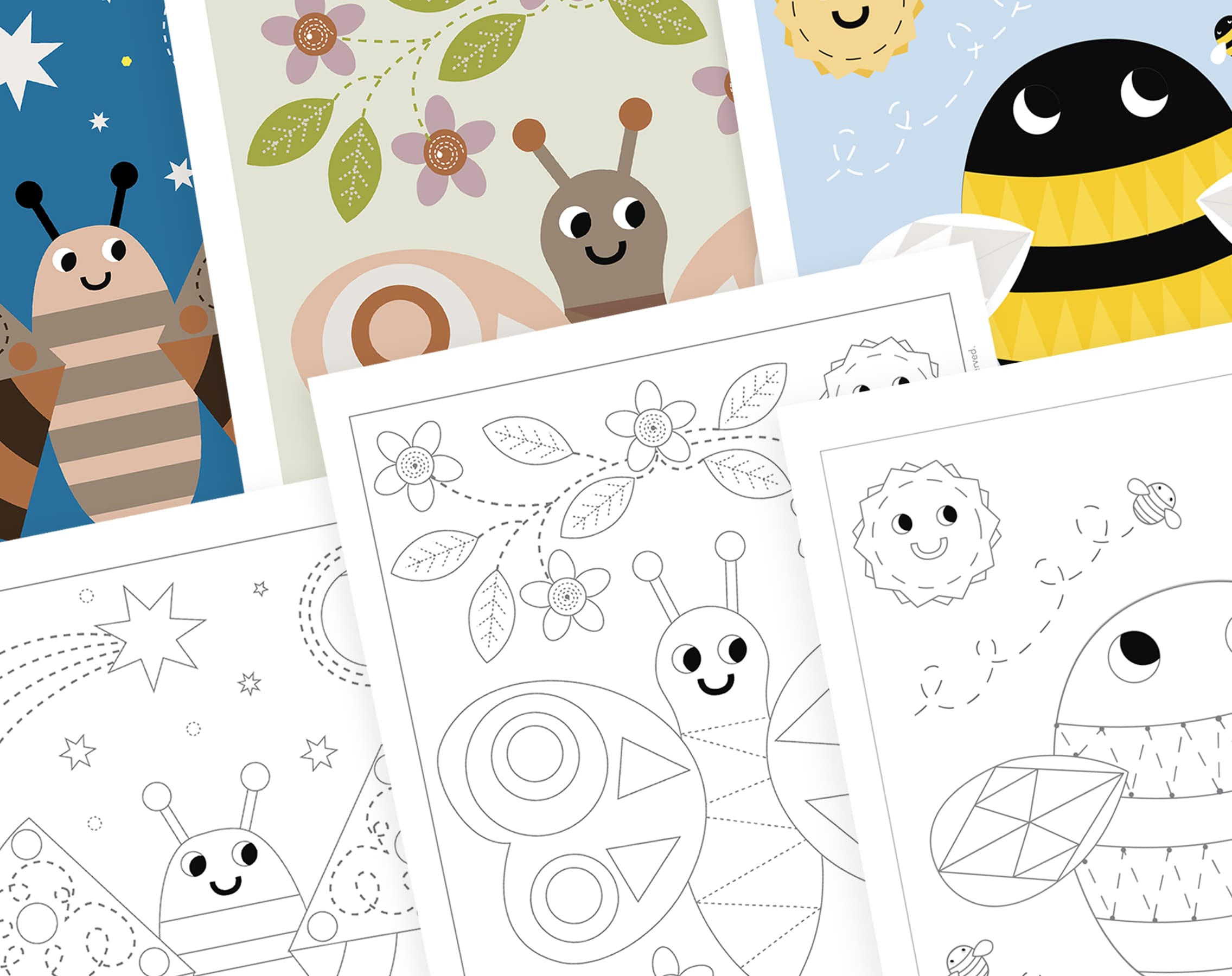 Bug Themed Colouring & Tracing Activities
I'm thrilled to share these 3 Super Cute Bug Colouring & Tracing Downloads I've designed for kiddos aged 3-6! A set of 3 high quality, fun, free and fantastic activities for your little ones. 🎨🐞🖍️
Fine Motor Skills at Play
Colouring & Tracing Sheets like these can play a significant role in developing fine motor skills for your little ones. Holding pencils and navigating intricate lines might seem like child's play, but it's a crucial part of their growth and skill development. The more they do, the better they will be. These sheets boost hand-eye coordination and refine those tiny finger movements. 💪✨
This section doesn't currently include any content. Add content to this section using the sidebar.
Simply Sign Up to Download
Sign up to our monthly newsletter and VIP club and the downloads will come straight to your inbox
Exploring the World of Bugs
What fun! With our adorable bumble bee, underwing moth, and peacock butterfly (all taken from my lovely bees and butterflies alphabet print) these activity sheets are designed to appeal to young minds. It's a great way to keep them engaged during those rainy summer days! 🌧️🌈 Colour the pictures and trace along the dotted lines.  The original illustrations are available to download as well to make choosing colours easy and help with colour recognition. 
How to Get Your Hands on These Sheets?
Getting your hands on these bug-tastic Colouring and Tracing Sheets is as easy as pie! Simply sign up to our email list, and we'll send you a link to download the sheets. It's quick, it's easy, and did we mention it's absolutely free? Don't miss out on this fantastic opportunity to keep your kiddos entertained during the summer holidays.
But wait, there's more! 💌 But wait, there's more! 🎁 Our VIP subscribers enjoy early access to our latest collections, exclusive promotions, and free art-inspired goodies. So, what are you waiting for?
Our free printables are strictly for personal use only.
By downloading you are agreeing to our Terms of Use .